It's November and time for new work to be published! ...And this time all the way out in San Diego, California!
I got called to photograph Sandra Equihua, illustrator for Nickeloden! She recently won her first Emmy for her character designs on "El Tigre, The Adventures of Manny Rivera" (Nickeloden). She co-creates the show with her long time collaborator and husband Jorge R. Gutierrez and what a team they are! Having their first child, Luka, they are a wonderful group and I am very lucky to have met such a great family/team. Our photo shoot was a ton of fun and seeing it in print is pretty exciting.
Here is our photo shoot!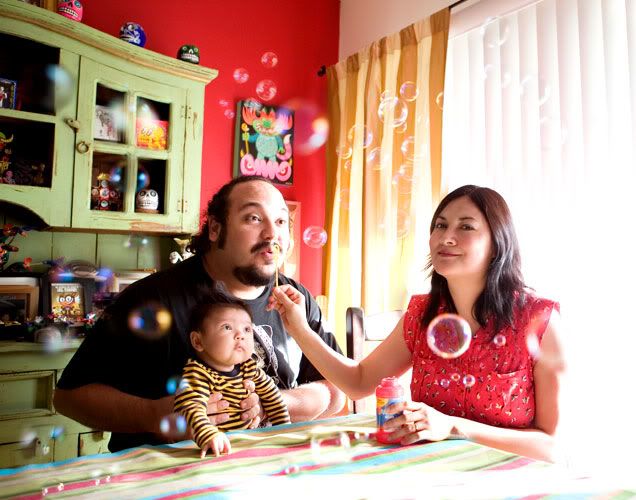 In the magazine!