It's been a busy few weeks and I have a lot of new work to show! Angeleno has been keeping me pretty busy and now its time to show it off! New tearsheets!!
Check it out!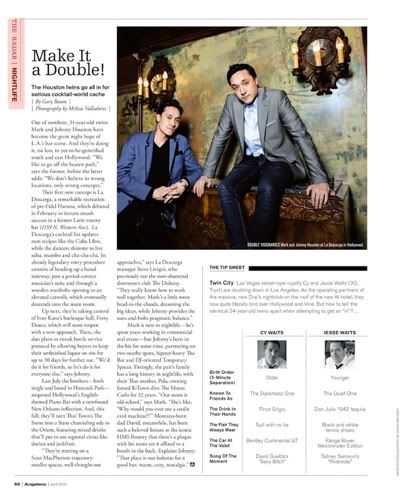 It is a story on the Houston twins, Marc and Johnny Houston, and their new lounge called La Descarga. It is a recreation of pre-Fidel Havana and has every kind of rum you can think of. With their great concept of its lounge and their attention to detail I have no doubt this lounge is going to do well.
Here are some other images from that shoot!