Went up to Ocala, Florida with my family for a few days but did find some time to sneak away to Orlando...
The best Cuban food you'll get at a resturant is hands down Gloria Estefan's Bongos! They have great service, the food is delicious, great music to listen to, and its cuban food!! You'll find it at Downtown Disney and in Miami! I recommend there mojitos...Yum! It's great to be Cuban!
Pleasure Island! ...with my sister Julie...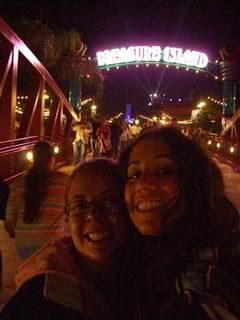 ...i couldn't help myself!
hahaha