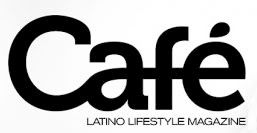 Being Cuban American I've always wanted to work and collaborate with other creative Latinos and I'm finally getting that chance! I was introdued to AlBerto Treviño, founder/art director of Café Magazine, from a fellow photographer and friend (Natalya Madolora www.nattyimages.com).
Café Magazine is an online and print magazine that is based in Chicago, IL. It targets latinos in all areas and all age groups. With its cute and corkey titles such as "el Cafecito" and "Cafe Espresso" I am very excited to be working with everyone at Café Media!
Here is the first assignment I had. It was a story on a bar here in LA called "La Cita".

Here it is online!
You can view this article, and others, at www.cafemagazine.com